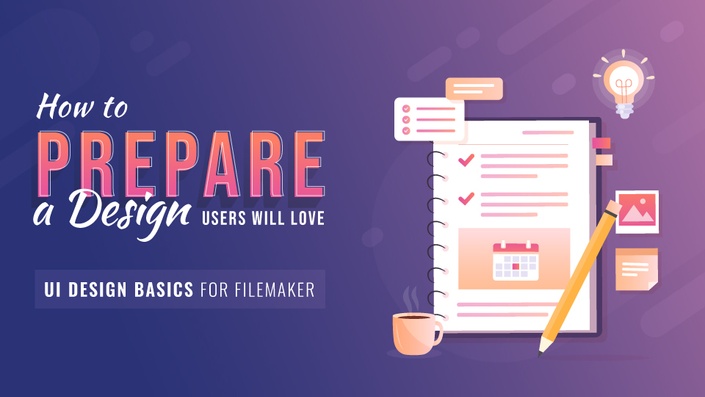 UI Design Basics for FileMaker
How to Prepare a Design Users Will Love
Every design requires preparation. As tempting as it is to just "dive in," you will create a much better finished product if you take some time at the beginning to understand what you will be building, and brainstorm some ideas. In Part 1 of this 4-part course, you will learn about important design principles and how they apply to FileMaker development, how to define the scope of your design, and some methods of generating preliminary designs.

This FileMaker Interface Design course will provide you with a logical set of steps that will bring clarity to your UI design process and help you create a product you can present with confidence and pride.

Whether you're designing from scratch, or redesigning an existing application, the design concepts and decisions you will learn about will help you develop more efficiently and effectively.
Course Objectives
At the end of this course, you will be able to:
Distinguish important design principles that form an effective layout
Determine user stories and define project goals, providing you with a roadmap for development
Generate preliminary designs to maximize your creativity
Who should take this course

FileMaker developers with some prior experience creating functional applications in FileMaker will benefit the most from this course.

The course assumes you are familiar with the basic methods of building a relational database in FileMaker, and how to use the FileMaker design tools to create a simple user interface.
Course includes optional English captions.

Your Instructor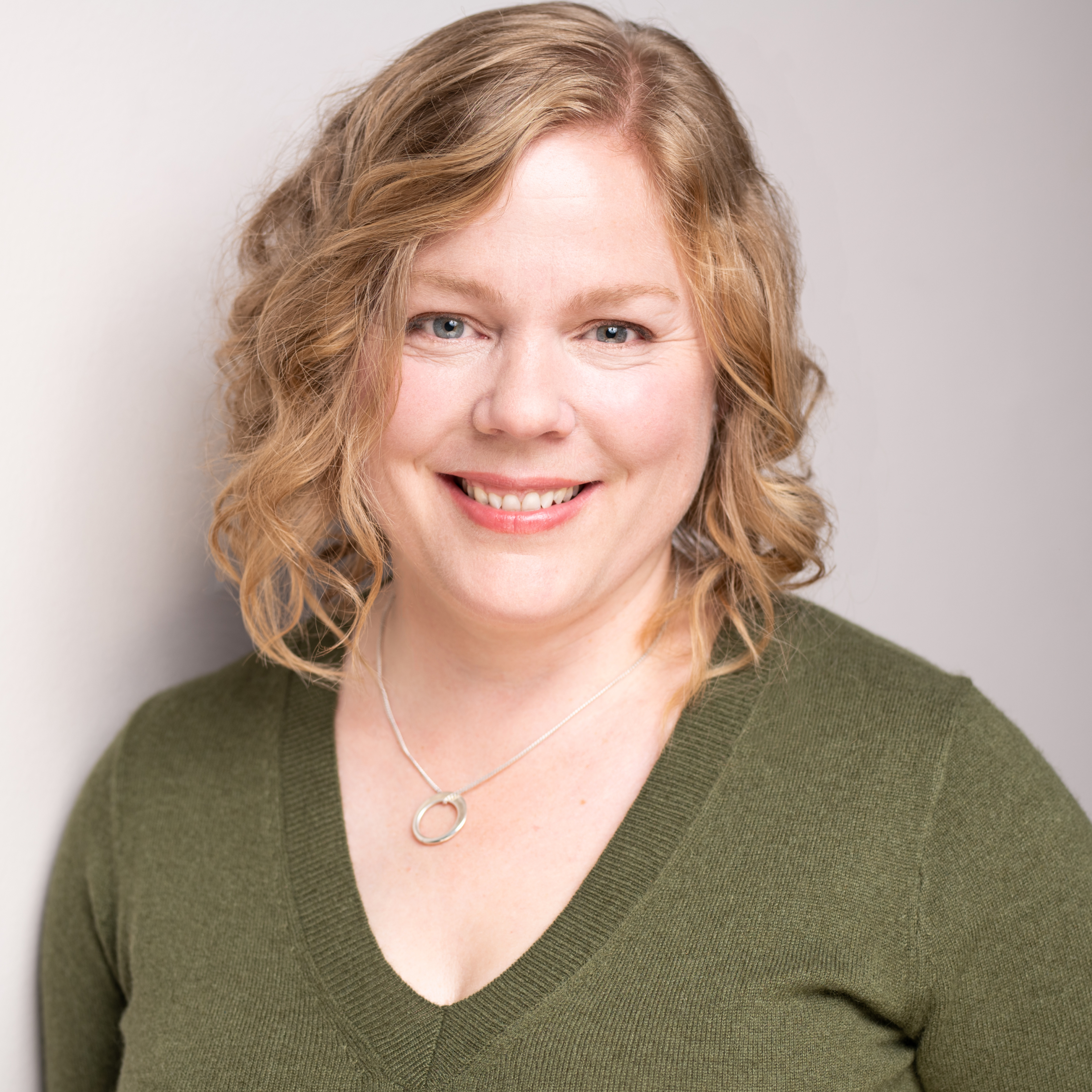 Alexis is a certified FileMaker developer based in Toronto, Canada, and the principal at Hyperspace Data Solutions, Inc. For over 20 years, clients around the world have hired her to create FileMaker apps that work hard—and look great too.

She specializes in transforming user experiences that are error-prone, draining, and repetitive, into ones that are accurate, energizing, and productive.
Alexis has presented several times on the topic of UI design at the official FileMaker developer's conference, most recently in 2019 at the Gaylord Palms in Orlando. She has also presented at local developer events in Toronto, Montreal, and Bologna (Italy).